Our work

Destination Plymouth
Destination Plymouth is a private/public sector partnership. Its role is to increase visitors to the city and surrounding area, grow visitor spend and tourism-related jobs. Funded by Plymouth City Council, Plymouth City Centre Company and Plymouth Waterfront Partnership alongside membership income and support from businesses across the city and surrounding area.
0
billion opportunities to see
Retained client for 5 years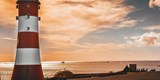 The Brief
Four Marketing Agency were appointed to run Destination Plymouth's national visitor PR campaign, raising awareness of the area and championing its USP in the UK media landscape.

The Strategy
Our team created a tailored PR strategy to raise awareness of Destination Plymouth by...
Creating a targeted media list for national, regional and trade media.
Securing a series of broadcast interviews for key project representatives.
Drafting a series of press releases to announce project updates and highlights.
Arranging a series of press trips for journalists, influencers and bloggers.
Scheduling social media content to coincide with campaign updates.
Working with strategic partners such as Visit England.
Result
We secured over 180 pieces of global media coverage across national, regional and industry-trade titles. Totalling an OTS of over 1 billion, some great hits include The Independent, The Sunday Times, The Daily Express, The Daily Star, The Sunday Mirror, British Travel Journal, Just Entrepreneurs, The Telegraph, Daily Mail, The Sun, Hello!, Town & Country, The i Paper, ITV News, National Geographic, Buzzfeed, Evening Standard, and The Guardian.
Four Marketing Agency continues to be the proud PR agency for Destination Plymouth.
Client feedback
Don't just take it from us! Hear what Amanda Lee, Marketing Manager for Destination Plymouth has to say.
I worked with Pam and the team at Four Marketing Agency to establish high-profile PR coverage and relationships for Plymouth. Working across both Plymouth BIDs and the Destination Plymouth DMO for the city the team worked with us to identify and establish core national stories of interest and provided consistent and impressive results. Pam and her team provide genuine interest and insight into understanding the purpose behind messaging and activities and provide clear and practical plans to achieve results. This often involved liaising with multiple stakeholders to understand sensitive issues and tease out the strong messages. Pam and her team handled all of this excellently, and through our work together we saw a significant rise in national press coverage and recognition for Plymouth which continues to provide ongoing results. I wouldn't hesitate in recommending Four Marketing Agency in PR support.