Our work

Edinburgh Innovations
Edinburgh innovations (EI) is the University of Edinburgh's commercialisation service. It manages collaborative projects across a range of sectors nationally and internationally and sources funding to commercialise staff and student driven innovation, enabling their research to make real-world impact.
0
pieces of top-tier coverage
0
million opportunities to see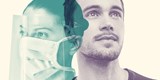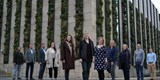 The Brief
World-renowned University of Edinburgh contacted Four following the completion of previous successful work with the universities Data-Driven Entrepreneurship Programme and Entrepreneur Incubator Initiative.
We were tasked with the challenge of elevating Edinburgh Innovations' profile and positioning the programme leaders as prominent thought leaders. Longer-term, Edinburgh Innovations objective is to attract Ph.D. students to the programme to enable impactful research and drive cultural change in academia.
The Strategy
Our team created a tailored PR and comms strategy with the University of Edinburgh team to achieve these objectives. This included liaising with editors and journalists to create a strong network of industry and national press contacts. We successfully worked alongside the internal team at the University of Edinburgh to ensure effective communication whilst we were planning our strategic communications plan which included press releases, thought leadership articles and feature placement in UK and international titles.
The Impact
Within the first four months, we secured over 80 pieces of coverage with over 29 million opportunities to see. Notable publications included The Scotsman, The Herald, Scottish Business Insider, Scottish Financial News and FE News. Four Media Group has been retained by Edinburgh Innovations, and continues to provide PR services.
Client feedbackDon't just take it from us! Fiona Melling, DDE Programme Marketing and Communications Executive, had to say.
Four Media Group have been a brilliant addition to our comms work, always taking the time to understand our needs and (complicated) audiences with positive results on PR engagement. Their attention to detail and reliability continue to exceed expectations. The team we work with at Four Media consistently provide an incredibly professional service backed up by a thorough understanding of our marketplace and needs, core competencies, and are helpfully always available with a good dose of friendly advice. All of which makes the Four Media team fantastic to work with. They just make it easy to work with them! I could not recommend them more.